iStitch Professional Embroidery Solutions
Elevate Your Embroidery Game with iStitch: Precision Like Never Before!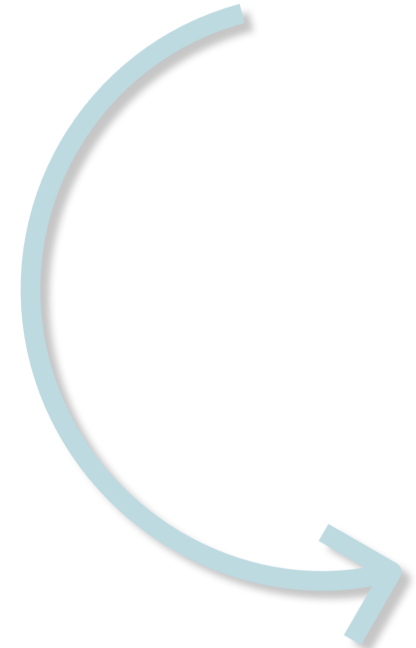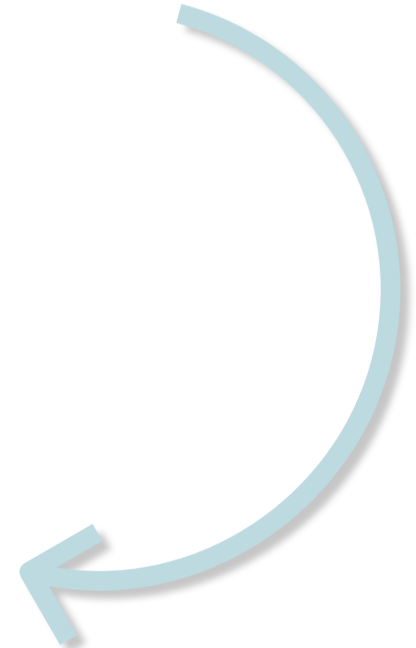 A Game-Changing Machine That Redefines Ease and Excellence for Your Embroidery Business!
Introducing: iStitchPro from OmniPrint International
Your ideal mix of tranquility and efficiency. Engineered with precision in mind, this embroidery machine delivers a punch in a small package. Designed to operate with minimal noise, it creates a haven of calm as it unleashes your creativity stitch by stitch.
Whether you're embroidering intricate designs or curating merchandise with finesse, iStitchPro is your silent partner in creative success.
Quiet Operation
Embrace the Delight of Embroidering Quietly with  Whisper-Quiet Operation Feature.
Auto Centers Hoop & Design
 Saves You Time and Frustration and Ensures that Your Embroidery Projects Begin with Precision and Confidence.
​
3D Puff Advanced Hat Sewing System
 This Remarkable Innovation Takes Embroidery to New Heights by Enabling the Creation of Eye-Catching and Textured 3D Designs.
Copyright © 2023 OmniPrint International Inc.
USA Tech Support 
We're experts and here to help you grow.
Expert Product Consultants
Our mission is to help you grow and our highly trained specialists are ready to consult you on the best solution for your business.
​
Leading Digital Print Experts
Omniprint has thousands of installed printers in the market
*OAC not all will qualify
Different Models to Fit Your Needs
iStitch Pro 1501C - Embroidery Solution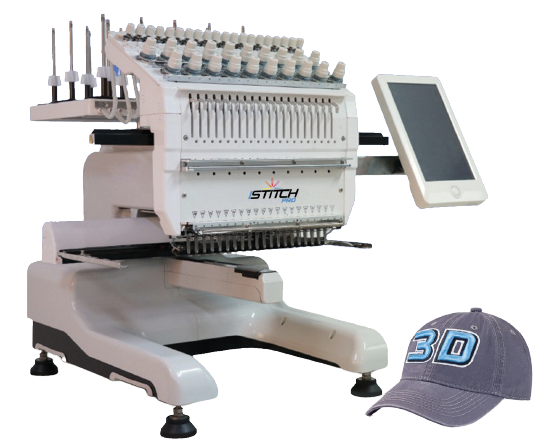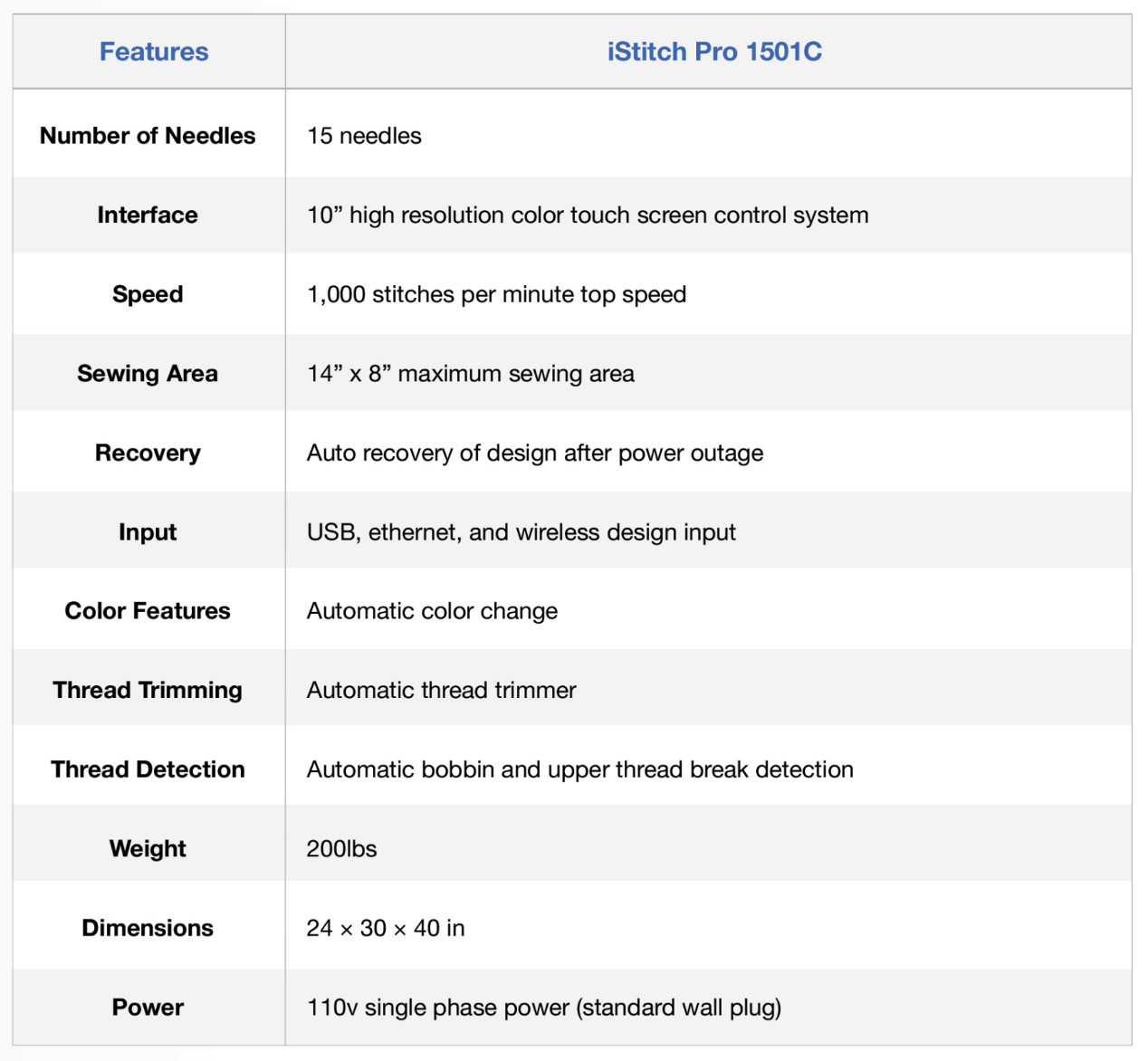 iStitch Pro 2001C - 20 Needle Embroidery Solution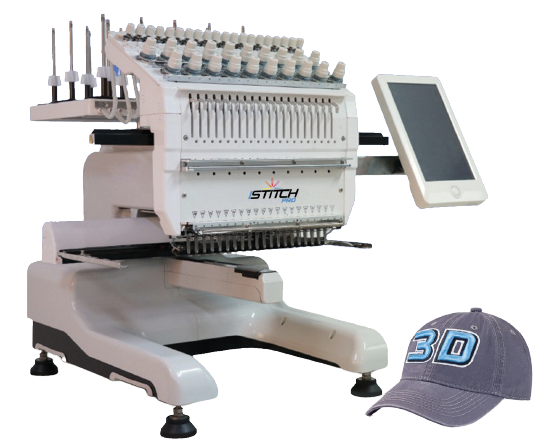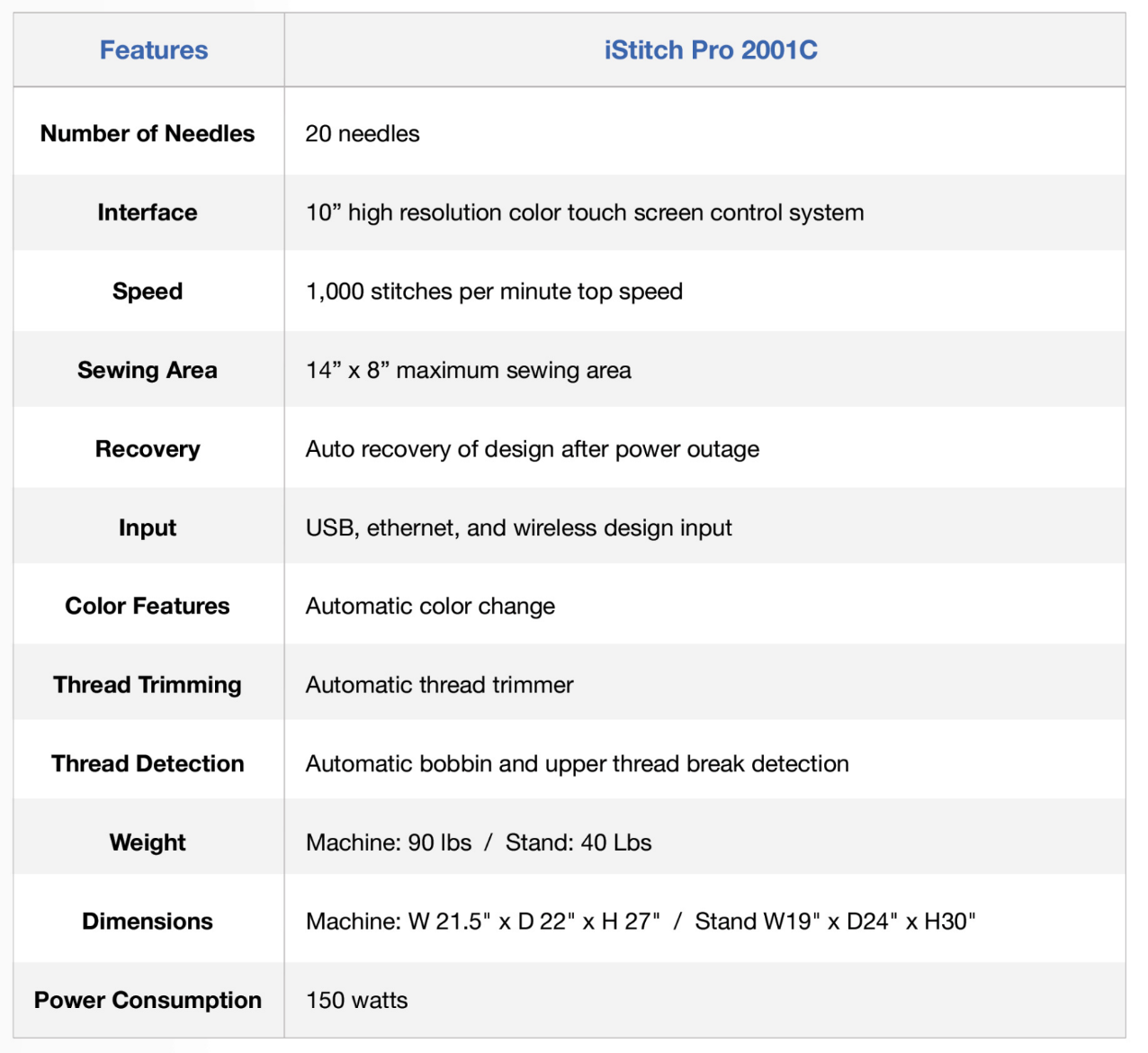 iStitch Pro 2001C - 20 Needle Embroidery Solution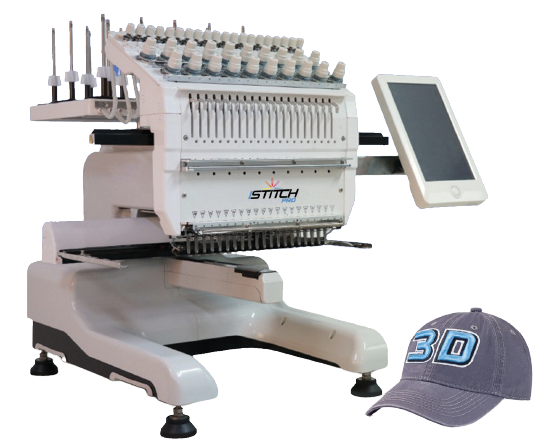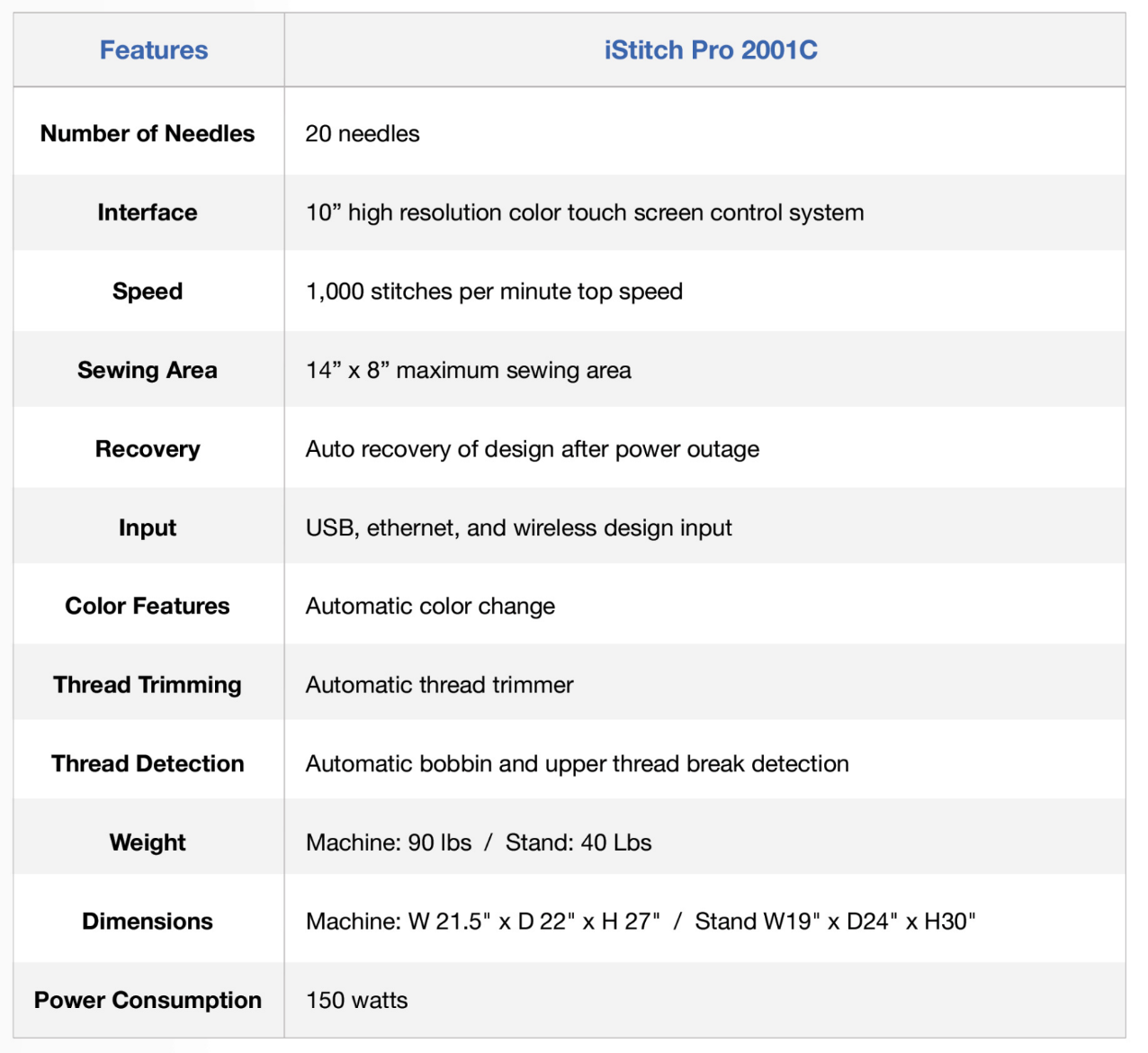 iStitch Pro 1503 - 3 Head Industrial Embroidery Machine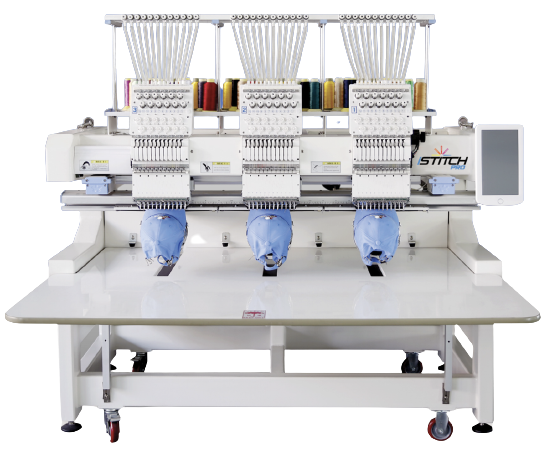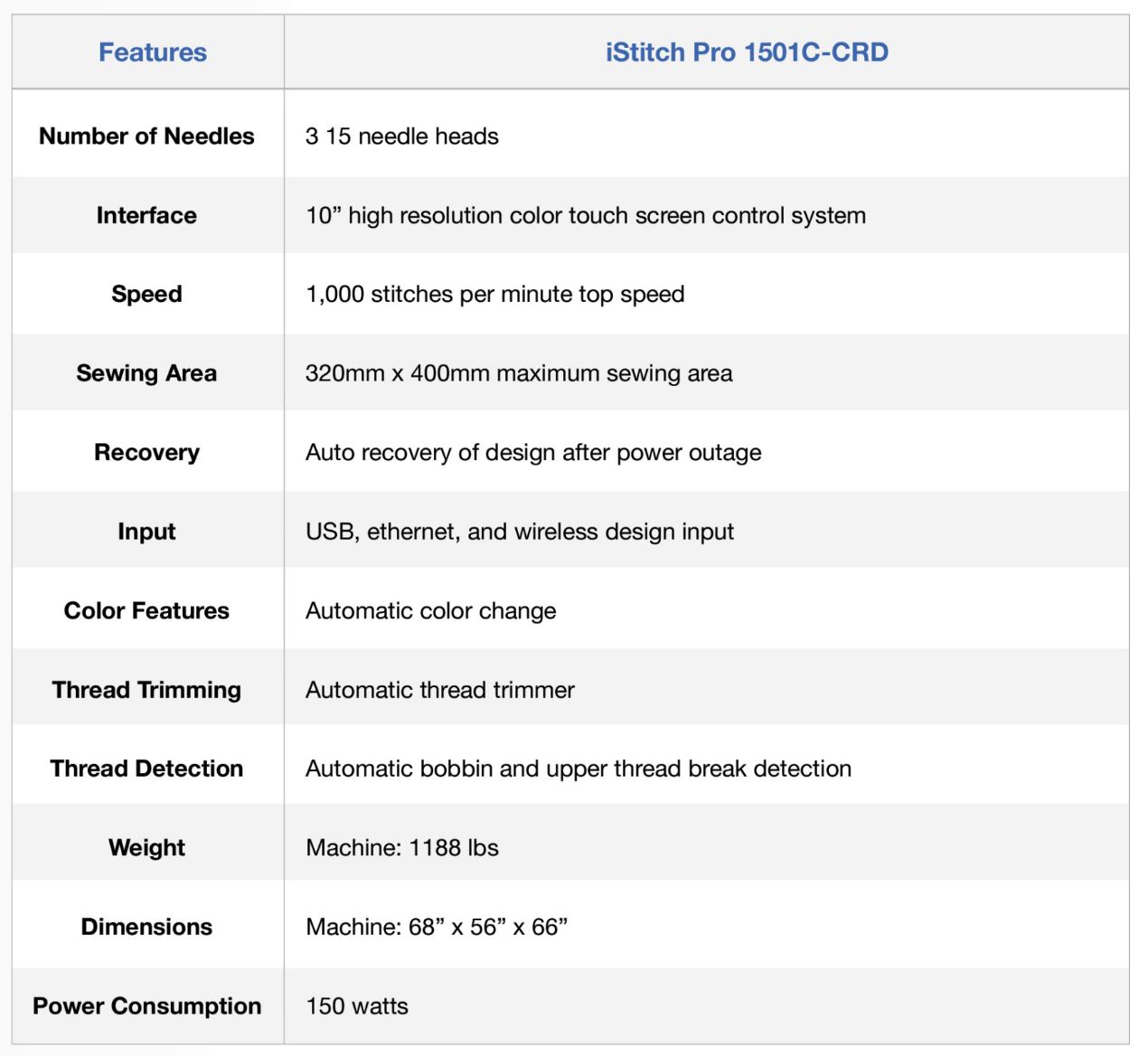 Whether you need swift and precise printing, vibrant color graphics, or large-scale production capabilities, our range of models ensures there's a perfect fit for every need. 
5 Years of Confidence: 
Our Promise to Protect Your Purchase
Experience tranquility knowing you're covered with our 5-year limited warranty. This warranty comes at no extra charge and begins right after you purchase your embroidery machine*
Seamless Stitching, Limitless Possibilities: Meet Our Industrial Embroidery Masterpiece!
Embroidery Excellence Awaits: Immerse Yourself in our Crafted Creations!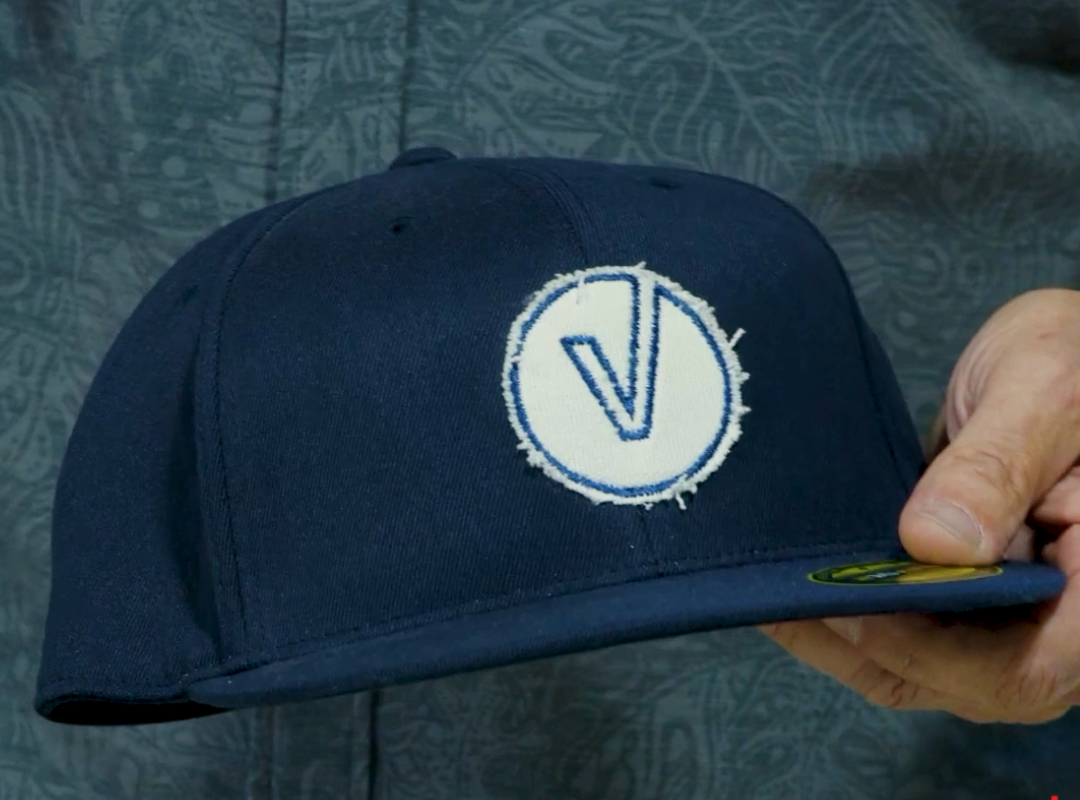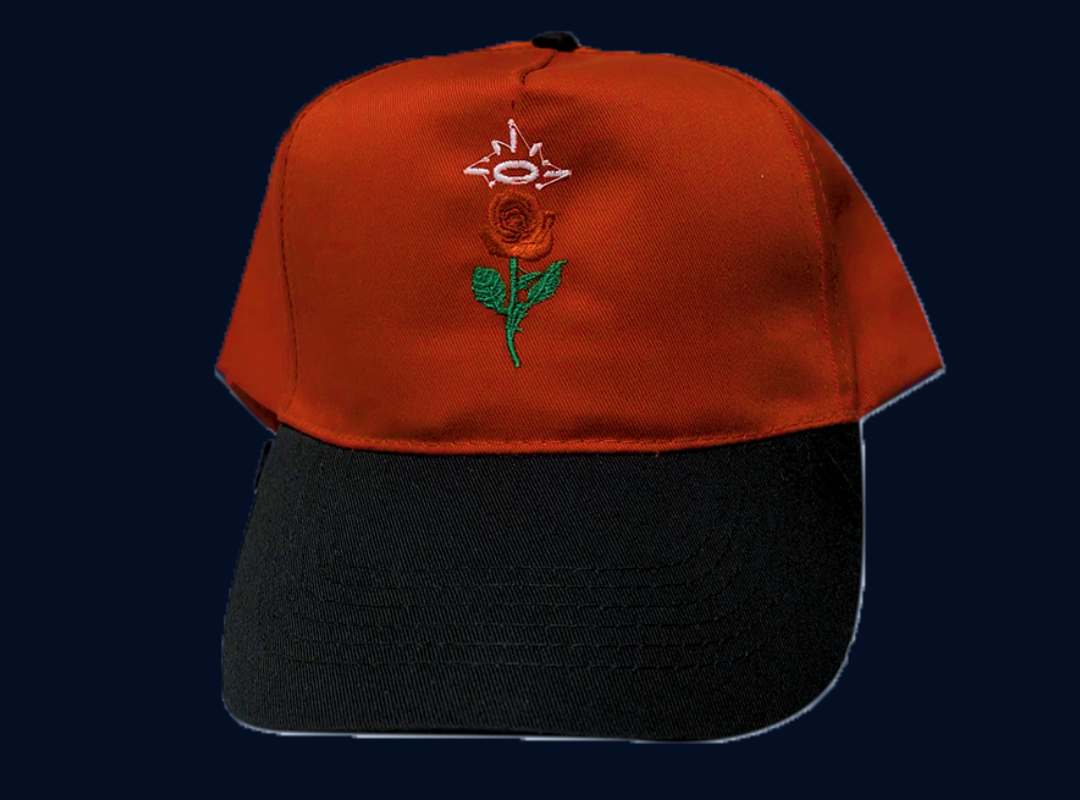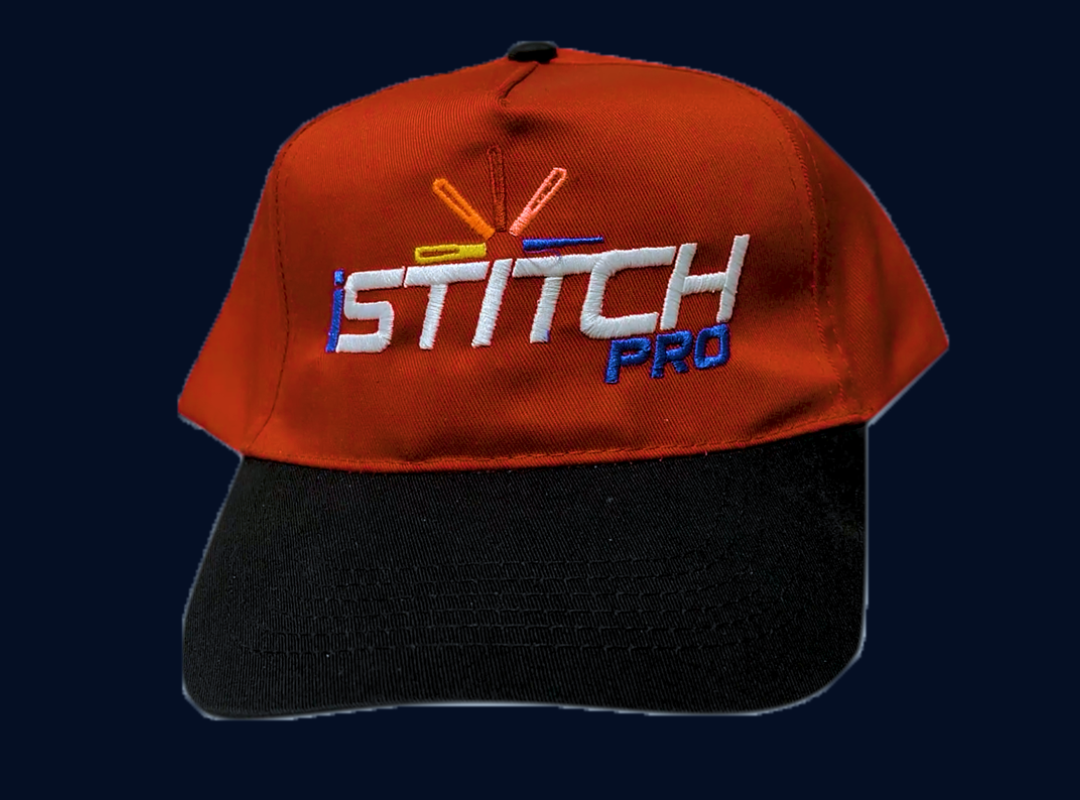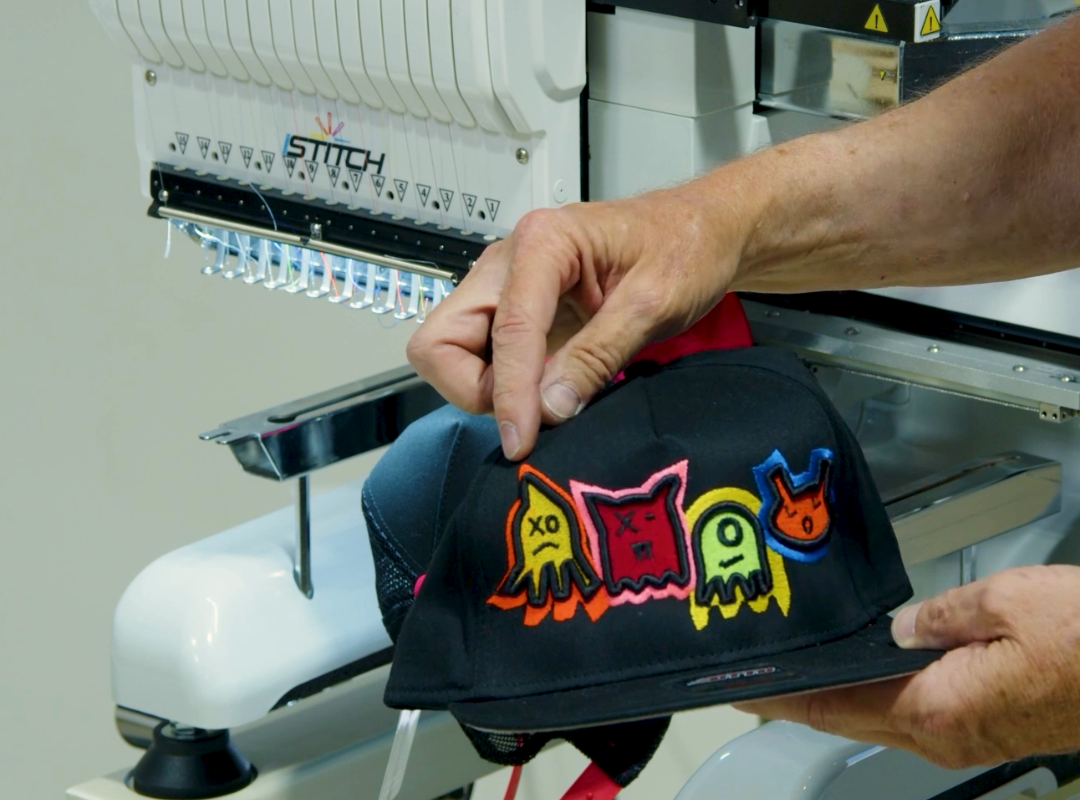 Add High Quality Embroidery To Your Business. 
Wireless design transfer

Laser trace system 

Large easy to use modem 

3D Puff Advance hat sewing system 

97-built in fonts

Quiet operation